PRESS RELEASE
FoxFury TX-0 and TX-1 Helmet Lights for Pilots, EMS, Military and Special Ops
---
use if there is a picture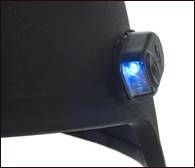 end picture
FoxFury offers side-worn helmet lights that attach to Special Ops, EMS and Flight helmets via the side mounting screw or industrial Velcro.
These TX helmet lights are available with either white or multi-colored LEDs and offer a breakaway design to prevent the user from becoming entangled, reducing risk of injury. These lights also feature a Quick Tilt and Spin capability to aim the light where needed.
• TX-0 Multi-Color Special Ops Helmet Light (P/N 600-404):
1 each Red, White, Blue and IR LED
4 Modes
use if there is a picture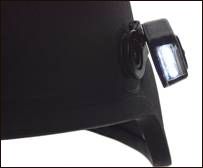 end picture
• TX-1 Special Ops Helmet Light (P/N 600-400):
3 White LEDs
On/Off operation
Both run on 2 CR2032 batteries and offer up to 24 hours of light. These lights are waterproof, fire resistant and impact resistant. Helmet mounting capability includes: ACH, MICH and PASGT.
About FoxFury
FoxFury is best known for its niche LED headlamps designed for specific markets including Fire, Industrial, Hazardous Area, Law Enforcement, Hunting and Forensics. FoxFury was formed in August 2003 and operates out of Vista, CA. Please visit us at the SHOT Show (Booth # 26206) in January.