Download your Free E-book: When Minutes Matter: Lifesaving care in mass casualty incidents
Because the consequence of uncontrolled bleeding is loss of limb or life, those first minutes are so critical.
---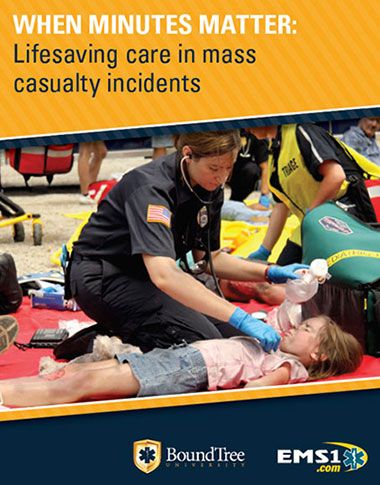 This special Bound Tree University guide brings together articles written by experts to help EMS providers, law enforcement officers and laypeople better prepare for mass casualty incidents — especially those involving severe bleeding.
Learn more about:
EMS coverage for mass gatherings and public events.
The role of law enforcement officers as medical first responders.
Public access hemorrhage control programs.