Trauma takes its toll on EMS providers, 911 telecommunicators
Local leaders, communities, agency leaders and the media all have a responsibility to help support emergency responders' well-being through research, intervention, policy and education
---
By Jay Fitch and Jim Marshall
PM Magazine
Amidst growing concern about the mental health of emergency medical service (EMS) professionals, a Fitch & Associates' Ambulance Service Manager Program project team surveyed more than 4,000 EMS and fire professionals in 2015 about critical stress, suicide, and available support and resources [1].
The results were stark.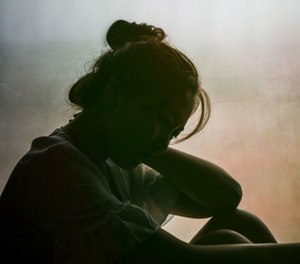 Among survey respondents, 37 percent reported contemplating suicide – nearly 10 times the overall rate among American adults [2]. Additionally, 6.6 percent of survey respondents had attempted suicide, compared to just 0.5 percent of adults nationally.
Mental health issues are not limited to the EMS workforce. According to the Firefighter Behavioral Health Alliance, at least 759 firefighters have committed suicide since 2012 [3]. In law enforcement, estimates suggest between 125 and 300 police officers commit suicide every year [4,5].
These numbers should be a wake-up call, not only for every emergency medical technician (EMT), paramedic, firefighter, police officer, and emergency telecommunicator (sometimes called dispatchers or call-takers), but also for agency leaders and county and city officials who work with them.
Let's take a moment to pause here. How many brave and talented people are in your community – from those who answer the 911 calls to the EMTs, firefighters, and police who respond to them? Perhaps 20? 50? 500?
Now do the math. With these numbers, the survey findings would suggest that perhaps 7, or 18, or even 185 people on your team have thought about suicide.
One or more of them may have already attempted suicide or could in the future. Do you know who they are? Do you know how to help?
To address this mental health crisis in emergency services, industry leaders must join together to further define the problem, explore its causes, and pursue strategic planning to protect and equip the workforce.
The traumatic stress factor
There is almost certainly a correlation between the impact of traumatic stress and the extraordinary statistics on suicide seen in our survey and other research. When a responder experiences intense fear, horror, or helplessness in response to a scene at which someone experienced serious injury or death, he or she has been exposed to a traumatic event.
Some of the common reactions to traumatic events include anxiety, irritability, sleep disorders and fatigue, appetite changes, and withdrawal from friends and family [6].
Acute stress disorder describes cases in which some or all of these symptoms are experienced for more than two days after the event, but not for longer than one month. Post-traumatic stress disorder is diagnosed when these symptoms persist for more than one month [7].
On-the-job stress among emergency responders can also trigger the release of cortisol and other stress hormones. This stress response is normal – and helpful – but when it occurs too frequently without adequate rebalancing, it ups the risk for chronic stress response, which can lead to physical and mental disorders [8].
Each person's response may differ. Leaders need to be vigilant in watching for signs of acute and post-traumatic stress disorders among their public safety personnel.
Emergency dispatchers also at risk
Although many people both inside and outside of the EMS, fire, and law enforcement fields understand the inherent stress of responding to emergency scenes, often the stress on 911 dispatchers is greatly underestimated.
One study found that between 17 percent and 24 percent of telecommunicators reported symptoms consistent with PTSD; 24 percent reported symptoms consistent with major depression [9].
Another study reported that more than 16 percent of telecommunicators experience symptoms of compassion fatigue – a combination of post-traumatic stress symptoms and burnout [10].
Emergency dispatchers may experience some stressors unique to their position. They receive, for example, no warning before crisis calls and seldom have closure afterwards.
They engage in a far greater number of contacts with residents than field responders and need to visualize the worst possible scenario to optimize the response. As a result, emergency dispatchers are also on scene – psychologically [11].
Need for a culture shift
Many first responders share what is called an emotional code, defined as what they believe they should do with what they feel. Emergency responders have historically lacked understanding of how to cope with their extraordinary stress.
As a traditionally male-dominated profession, emergency responders often associate job-related stress or seeking professional mental health care with personal weakness. To avoid psychic pain they didn't know how to face, the default became to adopt a "just suck it up" emotional code.
This emotional code, which still prevails today, precludes asking for help and can greatly increase the risk of PTSD, depression, and suicide.
Saving lives and ensuring the emotional health of emergency service professionals must start with a culture shift, guided by leaders advocating for a healthier emotional code.
This effort must be part of a larger strategic initiative by local elected and administrative officials to create policies that support the mental well-being of emergency service personnel and educate agency leaders about work-related stress risks.
Front-line emergency responders need access to training in stress management and to evidence-based treatment for stress-related conditions as well as supportive, emotionally open work cultures.
City and county leaders should invest in protecting medical first responders' mental health because it is our civic duty to care for the people who care for our communities when a crisis hits. Not providing appropriate support and care for emergency responders also has wide-reaching implications.
An agency that has not yet addressed employees' stress-related conditions will struggle with lower morale, higher leave use, and more turnover. Managers should keep a close watch on leave use, which can be a symptom of a department that needs help.
Given the time and cost of hiring and training new personnel, it is well worth the investment in stress management programs and other structures to support public safety personnel.
Managers should also review scheduling patterns. When a team is running 24-hour or longer shifts, it is at even higher risk for fatigue, burnout, and other stress-related problems.
The 911 telecommunicators and responders aren't the only ones at risk; when EMS, fire, and law enforcement personnel are under greater stress, their performance may be affected. They may make a mistake on the road or a medical error when caring for a patient, which presents a danger to the public and to patients.
Historically, when a public safety worker handles a call poorly, especially if the media covers the case, there is a demand that he or she be reprimanded or fired. Local officials should respect that emergency responders are human beings who work under enormously stressful conditions.
Providing support
Local leaders, communities, agency leaders, and the media all have a responsibility to help support emergency responders' well-being through research, intervention, policy, and education.
Although developed for 911 telecommunicators, the National Emergency Number Association's 9-1-1 Standard on Acute/Traumatic and Chronic Stress Management provides guidance that can be used by local officials to support all emergency services employees and volunteers [12].
The standard describes comprehensive stress management plans with these elements:
Offer stress management training that is at least eight hours in length and covers such topics as stress disorders and the impacts of unmanaged stress, the negative effects of the "just suck it up" culture, and specific coping skills and strategies.
Provide all personnel with on-site educational materials, including information about local and online resources, and how exercise, nutrition, and sleep can affect stress levels.
Ensure that all EMS personnel can participate in critical incidence stress management activities. CISM support services can be helpful for EMS professionals. According to the Fitch & Associates survey, of the 86 percent of respondents who experienced critical stress, only 18 percent attended a critical incident stress management-type debriefing, but the majority of those who did, found the sessions very helpful or extremely helpful.
Those at risk of suicide, however, should only participate in debriefing sessions with a group after careful individual assessment to ensure such experiences will be safe and helpful.
Create or promote an employee assistance program (EAP) to offer free confidential counseling with clinicians who understand the public safety community and specialize in traumatic stress disorders. In our survey, 11 percent of respondents attended employee assistance program sessions, and 53 percent found them very or extremely helpful.
Identify local therapists specializing in treatment of stress and traumatic stress disorders with public safety personnel and who use such evidence-based therapies as exposure therapy, eye movement desensitization and reprocessing (EMDR), and stress inoculation therapy (SIT). Evidence-based treatments for PTSD, including EMDR, can completely cure PTSD and bring tremendous relief for depression in many cases.
Develop peer-support programs. These programs offer confidential emotional support without providing advice or attempting to solve the problem and can help alleviate stress and staff conflicts.
Adopt programs that incentivize 911 telecommunications professionals to make lifestyle changes to protect their mental and physical well-being.
Emergency services professionals are currently experiencing an epidemic of mental health crises and suicides among their ranks. This is a problem that communities cannot afford to ignore. These professionals risk their lives and well-being, including their mental health, caring for others.
It is the responsibility of elected officials, local administrators, and public-safety leaders to support and fund programs that train managers and supervisors in ways to protect their employees, that teach responders how to better manage stress, and that help individual employees and crews recognize dangerous signs in themselves and in their colleagues.
Additional EMS Mental Health Resources
Other helpful resources can be found at:
Reprinted with permission of the ICMA (International City/County Management Association), Washington, D.C.
References
Survey Reveals Alarming Rates of EMS Provider Stress and Thoughts of Suicide. JEMS. Sept. 28, 2015. 
Centers for Disease Control and Prevention. 2015 Suicide Facts at a Glance. Available at: http://www.cdc.gov/violenceprevention/pdf/suicide-datasheet-a.pdf.
Data from the Firefighter Behavioral Alliance. Available at: http://www.ffbha.org/FBHA_Page.php.
Daniel W. Clark, Elizabeth K. White, and John M. Violanti, "Law Enforcement Suicide: Current Knowledge and Future Directions," The Police Chief 79(May 2012): 48–51. Available at: http://www.policechiefmagazine.org/magazine/index.cfm?fuseaction=display_arch&article_id=2669&issue_id=52012.
The Badge of Life. A Study of Police Suicide 2008-2015. Available at: http://www.policesuicidestudy.com.
Van der Kolk, B. Single sheet resource for first responders about stress disorders. Available at:http://www.traumacenter.org/resources/pdf_files/First_Responders.pdf.
American Psychiatric Association. Diagnostic and statistical manual of mental disorders, 5th ed. Arlington, VA: American Psychiatric Publishing, 2013.
For a comprehensive explanation of chronic stress response, see: Mate, G. When the Body Says No: Understanding the Stress – Disease Connection. New York: John Wiley & Sons, 2003:31-33.
Lilly, M.M., & Allen, C.E (2015). Psychological inflexibility and psychopathology in 9-1-1 telecommunicators. Journal of Traumatic Stress, Advanced online publication. doi: 10.1002/jts.22004. Available at: http://onlinelibrary.wiley.com/doi/10.1002/jts.22004/abstract.
Troxell, R. Indirect Exposure to the Trauma of Others: The experience of 9-1-1 telecommunicators. 2008, doctoral dissertation. Retrieved from ProQuest Dissertations and Theses. (Accession Order No. AAT 333542).
Marshall, J., and S. Gilman (2015). Reaching the unseen first responder: treating 911 trauma in emergency telecommunicators. In M. Luber (Ed.), EMDR Scripted Protocols: Anxiety, Depression, and Medical Related Issues (pp. 185–216). New York: Springer Publications.
NENA Standard on 9-1-1 Acute/Traumatic and Chronic Stress Management:http://c.ymcdn.com/sites/www.nena.org/resource/collection/88EE0630-CA27-4000-BAA7-24FFA3F9029A/NENA-STA-002_9-1-1_AcuteTraumatic_&_ChronicStressMgmt.pdf.
About the authors
Jay Fitch, Ph.D., is founder and president, Fitch & Associates, an ICMA Strategic Partner, Kansas City, Missouri (jfitch@emprize.net). Jim Marshall, M.A., is a licensed mental health clinician and founder of the 911 Training Institute in Petoskey, Michigan (jim@911Training.net).
This article was originally posted on July 6, 2016. It has been updated.

Request product info from top EMS Fitness, Mental Health and Wellness companies
Thank You!