W.Va. House passes bill creating penalties for exposing first responders to fentanyl
The measure moves to the Senate; if it is signed into law, exposures that cause injuries could lead to felony charges
---
By Leila Merrill
MORGANTOWN, W.Va. — West Virginia House of Delegates members passed House Bill 2184, which creates additional penalties for people charged with exposing a governmental representative to fentanyl or any other harmful drug, the News and Sentinel reported.
EMS providers, firefighters and police officers are among those considered governmental representatives. If the exposure causes injury, the person may be charged with a felony.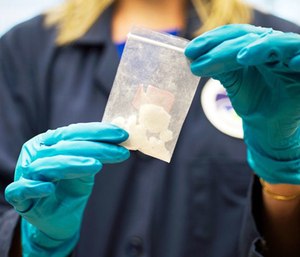 The bill passed 94-2 and moves on to the state senate.
Delegates Barbara Evans Fleischauer, D-Monongalia, and Mike Pushkin, D-Kanawha voted no, saying the bill is redundant because lawmakers already beefed up the state code to increase penalties for possession of fentanyl.
They both said the bill would not act as a deterrent and would not help ease prison crowding.
---

Read more
How to buy fentanyl protection products (eBook)
Download this EMS1 fentanyl protection products buying guide to learn key steps for product selection, purchasing and implementation