Why bringing EMS billing in-house could be right for you
Visibility into your revenue stream, but also ensuring you have the proper resources available to consistently submit clean claims and stay caught up on billing is crucial to success
---
EMS1 is proud to be the Premier Media Sponsor of the Pinnacle Webinar Series. On Tuesday, Sept. 21, at 1 p.m. CT, ZOLL Data Systems' Jennifer Surban will present "Why bringing EMS billing in-house could be right for you" presented by Fitch & Associates, and sponsored by ZOLL Data Systems. Register today.
Bringing EMS billing in-house may provide you with some financial and operational advantages, but let's make sure you are ready for this type of change. Software, staffing and compliance are just a few key components to make an in-house billing operation successful. Join Jennifer Surban with ZOLL Data Systems in this webinar to learn more about whether or not EMS billing in-house could be right for you and your agency.
"Billing in-house or using a third party is a big decision for any agency to make. Making sure you have visibility into your revenue stream, but also ensuring you have the proper resources available to consistently submit clean claims and stay caught up on billing is crucial to success," said Surban.
This webinar will be presented on Tuesday, Sept. 21, at 1 p.m. CT.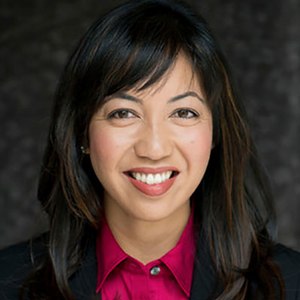 Presented by Fitch & Associates, this Pinnacle Webinar is sponsored by ZOLL Data Systems.The Pinnacle Webinar Series is produced in cooperation with Pinnacle Media Partner EMS1. Ninth Brain is Fitch & Associates' Learning Partner.
About the speaker
Jennifer Surban
Bringing almost 20 years of healthcare experience and customer advocacy to ZOLL Data Systems in her role as product manager, ZOLL Billing, Jennifer Surban began her career at a healthcare startup. She grew that business for more than a decade, managing on-call specialty contracts, physician credentialing and enrollment, and the creation of a proprietary enrollment and billing software.
She eventually took on a management role for the 50-plus staff billing department. Surban then became co-director of revenue cycle management at an ambulance billing company for 6 years, handling the quality and compliance team and project leads. She's also acted as the technology liaison between vendors, customers and billing software.
---

Read more
10 things holding up your billing and receiving
Identifying, mitigating and avoiding these billing issues, from the patient and provider sides, can maximize your reimbursement potential and streamline EMS billing
---