PRESS RELEASE
Three roles caregivers must take on to help fight opioid epidemic
---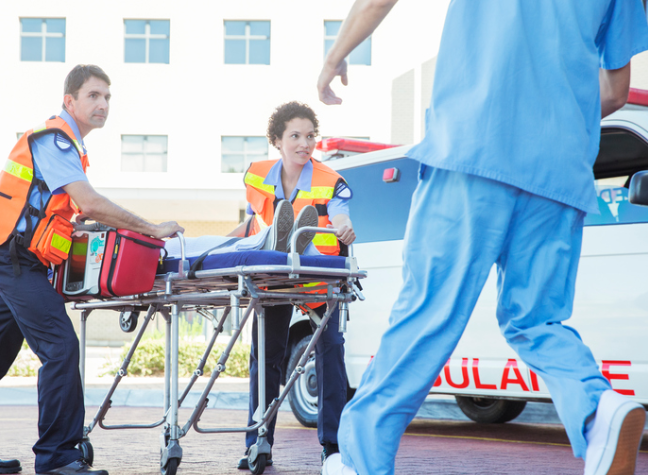 NORTHFIELD, Ill., — It's troubling what medical personnel are seeing as our country's opioid problem worsens. The CDC just released their latest report on opioid overdoses and emergency departments are working furiously because of the increase – a 30 percent jump in ED visits in 2017 over 2016.
We're asking emergency room staff, and paramedics and EMTs to take on this burden, but are we looking to these frontline caregivers as a source of helping to curb this epidemic? We should. We should arm them with the knowledge and the resources to educate and protect. Evolving into these roles will bolster healthcare systems in their effort to reduce addiction and                                                                                           move toward recovery for patients.
1. Educator
Ask any emergency medical worker, and they'll likely have a story to tell about treating a patient who has been on drugs. It can be overdosing on legal medication or as in most cases, illegal substances.
Caregivers are aware of the reality of drug abuse in America, but we have to do a better job of talking about it. The message must leave your four walls, your ambulance or even your team. Does your supervisor know how you're putting your well-being on the line?
There was a five fold increase in just three years in overdose deaths in 2016. The CDC attributes fentanyl, a synthetic opioid, as the driver behind that skyrocketing increase. Fentanyl exposure is serious. Just a little can cause respiratory and central nervous system complications. You don't know if that overdose patient has this powdery substance on them, but you do know you must take care of the patient because it's your duty. So make it your job to also educate your team and your leaders about this harsh reality to ensure you have the proper protection.
2. Counselor
In Delaware, one hospital is creating a team that will use motivational interviewing to help empower those struggling with addiction. The education is available whether your facility has its program. On Medline University, one of the free online courses helps healthcare workers better understand the opioid epidemic, as well as the physiology of opioid abuse and treatment. We know the desire to better communicate with overdose patients is there because it's one of the top 30 courses completed out of the 200 free courses offered.
3. Empathizer
On news articles on social media related to opioids and overdoses, you quickly see comments. Many are negative, blaming the patient. The blame game doesn't get us closer to a solution.
The most recent data shows the Substance Abuse and Mental Health Services Administration (SAMHSA) saw a jump of 20,000 more calls a month to its Helpline. Not only do patients need help, they want it.
Being empathetic is suggested in other areas of healthcare. For instance, one study found that diabetic patients of physicians with high empathy scores were significantly more likely to have better control of their hemoglobin and led to more positive outcomes.1 Why wouldn't that work for overdose patients who need help?
So let's empathize with our patients, better understand how we can counsel them and educate our administrators and CEOs about the dangerous reality that's become the opioid epidemic in America.

Request more info from Medline
Thank You!