911 upgrade to improve response to hang-up calls in W.Va. county
Mineral County 911 also hopes to implement text-to-911 services within the next eight months
---
Jeffrey Alderton
Cumberland Times News, Md.
KEYSER, W.Va. — A telephone system upgrade at the Mineral County 911 emergency center is expected to help with the problem of 911 hang-up calls.
"We average 20 of the 911 hang-up or abandoned calls every day," said Luke McKenzie, emergency services director. He said each of the calls have to be immediately tracked to determine if there is an actual 911 emergency.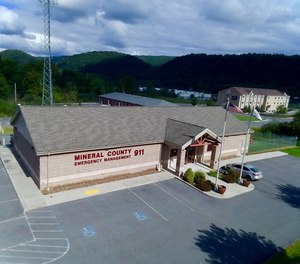 "The new phone system will do call-backs on their own," McKenzie said. "In addition, it has a feature that allows for electronic response without a voice message."
At a projected cost of $355,000, the telephone system upgrade will be funded through a seven-year leasing agreement through the department's operating budget. The cost of the system will include all maintenance and software upgrades.
In another note, McKenzie said the 911 center will utilize an electronic tablet to assist in emergency medical dispatch. It will replace a manual flip card system that was formerly used to provide emergency instructions to 911 callers, including for CPR, bleeding control measures, how to aid a choking victim or aid in the delivery of a newborn.
In Cumberland, the Allegany County 911 emergency center is hoping to have its text messaging system for 911 calls and responses in place in the next eight months, according to 911 chief Bryan Miller.
The technology for 911 texting will also be capable of receiving photographs that dispatchers can place on video dispatching and monitor screens.
Mineral County does not yet have the capability for processing of 911 calls by texting.
———
©2020 the Cumberland Times News (Cumberland, Md.)
McClatchy-Tribune News Service

Request product info from top EMS Dispatch Equipment companies
Thank You!