New pediatric device delivers oxygen through a lollipop
The paramedic-designed product is a self-administering medication device that looks and tastes like a lollipop
---
Loli-O's, a medical invention that helps children with respiratory problems, will go into market test production late this spring.
The device was designed and developed by paramedic Johnathan Harrison, a 20-year EMS veteran from Tennessee.
Loli-O's is essentially a sugar-free lollipop and is a self-administering medication device that makes use of blow-by oxygen. Since it is sweet, the child simply licks on the lollipop while the oxygen is being delivered to their lungs.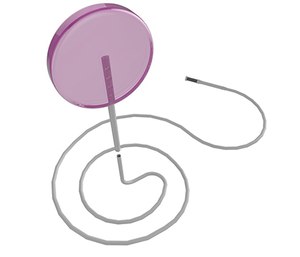 Visit Loli-O's Facebook page for more updates.
Prototype #1

Posted by Loli-O's on Tuesday, May 5, 2015

Request product info from top EMS CPR & Resuscitation companies
Thank You!