On-Demand webinar: Ambulances held hostage
Strategies to unilaterally reduce ED wait times and get back into service
---
Attendees had this to say about the recent EMS1 webinar, "Ambulances held hostage" [access the webinar]:
"The best presentation I have seen to date on this topic. It covered the issues thoroughly, from the perspective of EMS providers who genuinely want the best for their patients. Thank you."
"Direct answers to really hard questions."
"Straightforward, no nonsense suggestions for improvement and cooperation."
"The presenters are real and unscripted and the SMEs of the business."
View the on-demand webinar by filling out the registration form.
When does a patient become the hospital's legal responsibility? A major factor contributing to the current shortage of available EMS personnel and units is the increasing frequency of lengthy hospital bed delays. 
Join EMS Attorneys Doug Wolfberg, Esq.; and Steve Wirth, Esq.; and Rob Lawrence for a discussion of Wolfberg and Wirth's popular series on ambulance bed delays. They'll answer the top questions about EMS legal and ethical responsibility to patients at the ED, covering everything from patient handoffs and signatures, to EMTALA, diversionary status, and the big one: When can we leave? 
Learn the factors you should consider when deciding to provide continuing care or monitoring to a patient in the ED, and strategies EMS agencies can deploy unilaterally to reduce ED wait times. 
Send your questions for Rob, Steve and Doug to Kerri Hatt at khatt@lexipol.com and we may include them in a follow-up article.
MEET THE SPEAKERS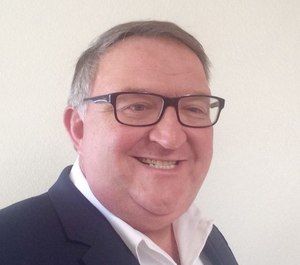 Rob Lawrence
Rob Lawrence has been a leader in civilian and military EMS for over a quarter of a century. He serves as director of strategic implementation of PRO EMS Cambridge, as executive director of the California Ambulance Association and as principal of Robert Lawrence Consulting.  
Rob previously served as the COO of Paramedics Plus in Alameda County, California; and as COO of the Richmond Ambulance Authority (Virginia). He writes and podcasts at EMS1, is a member of the EMS1 Editorial Advisory Board, and co-hosts the popular FirstWatch "Conversations that Matters" web series. 
He is a former board member of the American Ambulance Association and currently serves as chair of its Communications Committee.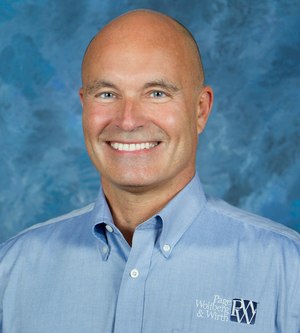 Steve Wirth
Steve Wirth is a founding partner of Page, Wolfberg & Wirth. Steve has worked in virtually every facet of EMS – as a firefighter, EMT, paramedic, flight paramedic, EMS instructor, fire officer and EMS executive. He served for almost a decade as senior executive of a mid-sized air and ground ambulance service, helping to build the company from the ground up. 
Steve has authored many articles and book chapters on a wide range of EMS leadership, reimbursement, risk management, corporate compliance and workplace law topics, as well as the popular compliance manuals and video training programs produced by PWW.  
He enjoys teaching and is an adjunct professor for the University of Pittsburgh EMS degree program. Steve is a past chair of the Panel of Commissioners for CAAS, the national ambulance accrediting body.  He serves on the boards of the Pennsylvania EMS Provider Foundation, the National EMS Memorial Service, and is an active participant in the National EMS Memorial Bike Ride – the "Muddy Angels."  
Steve was the recipient of the prestigious James O. Page Leadership Award in 2013.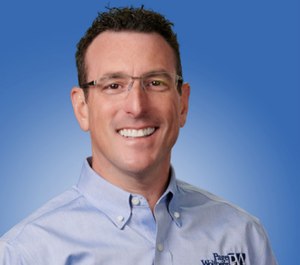 Doug Wolfberg
Doug Wolfberg is a founding partner of Page, Wolfberg & Wirth. Doug answered his first ambulance call in 1978 and has been involved in EMS ever since as a provider in numerous volunteer and paid systems, and as an EMS educator and instructor. 
Doug earned his undergraduate degree in Health Planning and Administration from Pennsylvania State University and graduated magna cum laude from the Widener University School of Law. He is a member of the Pennsylvania and New York bars, and is admitted to practice before the United States Supreme Court as well as numerous Federal and state courts. He also teaches EMS law at the University of Pittsburgh, and teaches health law at the Widener University School of Law, where he is also a member of the school's Board of Overseers. 
Doug worked on federal EMS and trauma care issues at the United States Department of Health and Human Services, is a Certified Ambulance Coder and a founder of the National Academy of Ambulance Coding. He also served as a Commissioner of the Commission on Accreditation of Ambulance Services. 
ON-DEMAND WEBINAR: AMBULANCES HELD HOSTAGE