Fla. medic accused of coverup in patient's death retains license
Nathan Register's Pasco County Fire Rescue crew did not transport a woman allegedly suffering stroke symptoms, who later died
---
By Rachel Engel
PASCO COUNTY, Fla. — A former county paramedic will keep his medical license after an investigation by the Florida Department of Health into an alleged coverup of patient's death.
Nathan Register was part of a Pasco County Fire Rescue crew dispatched to treat Dawn Crowder, 61, who was experiencing symptoms of a stroke while at a friend's home.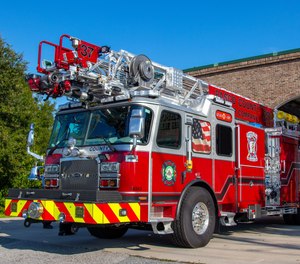 According to the FDOH investigation report, Register "failed to perform any evaluations or examinations" at the scene. An administrative complaint states that Register "fraudulently documented the encounter as a dry run."
Crowder's friend, Felipe Graciano, who lived at the home the crew responded to, told the 911 dispatcher, "She's just screaming in pain, holding her head."
The crew Register was with that day did not transport Crowder to the hospital, despite her requests, according to WFLA 8.
Hours later, Graciano called 911 again, telling the dispatcher, "She's not even breathing. I think she's dead."
Following the death of Crowder and the FDOH investigation, Register was suspended for six months, followed by six months of probation. He was also fined $3,000 and is required to pay $1,500 for the cost of the health department's investigation.
Register has not addressed allegations indicated by the FDOH investigation; during a hearing, his objection was to the "amount of the administrative fine."
Crowder's sister, Tracy Overstreet, is outraged by the decision.
"A $3,000 fine for somebody's life? I think he should be put in jail," she said. "This has caused so much pain. He should never be a paramedic again."
Register was terminated by the department last September, a spokesperson said. 

Request product info from top EMS Consulting, Management and Legal Services companies
Thank You!