New technology shows S.C. county dispatchers live video of emergencies
Prepared Live aims to give Oconee County dispatchers a better look at the situation they are sending first responders into
---
By Sarah Roebuck
EMS1
OCONEE COUNTY, S.C. — Amid an increase in violent emergency calls, a new program called Prepared Live is giving dispatchers a better look at the situation they are sending first responders into, WSPA reports. 
The Oconee County E-911 Communications Center is utilizing the new technology, which allows the dispatcher to text the 911 caller a link, which allows the caller to start a live video with the dispatcher of the scene. The program also allows the 911 caller to text the dispatcher photos and videos.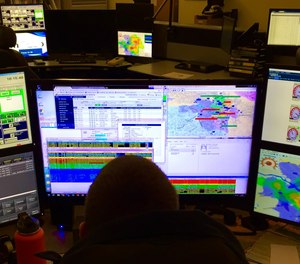 If the caller receives the link, they also have the option to send the dispatcher their GPS coordinates. 
"In a life-threatening situation, it could mean the difference between life and death," Master Deputy Jimmy Watt told WSPA.
 The caller is not required to use the tools if they receive a link. Dispatchers will also not send callers a link if they believe the technology could put the caller or emergency responders in danger. 

Request product info from top EMS Computer Aided Dispatch (CAD) companies
Thank You!