Off-duty EMT praised for Ky. crash scene response
A veteran paramedic who arrived at the scene posted a message on social media commending the EMT and paramedic student for his help
---
LEX18.com
POWELL COUNTY, Ky. — An off-duty Estill County EMT sprinted into action in Powell County when he drove up to a wreck Thursday evening.
Thomas Thurman Harron was on his way to his fiance's house when a car wrecked on Highway 82 in Powell County.
"I'm coming back from Lexington back to Estill County because I come here to eat dinner," said Harron, a paramedic student.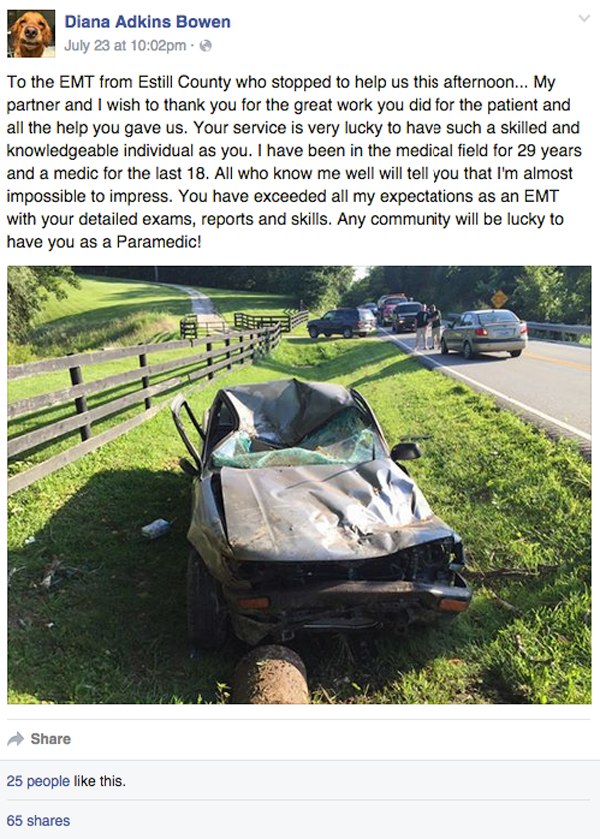 Read full story: Off-Duty Estill Co. EMT Sprints Into Action