Haix releases new footwear for EMS
The Airpower R7 offers a smaller, lighter option
---
HAIX, a leading manufacturer of high quality fire fighting, rescue, and law enforcement footwear, announces the release of the new Airpower R7 to its EMS footwear line up.
The Airpower R7 was developed to meet the consumer demand for a shorter, lighter weight boot that can be worn with shorts and in hotter climates. The Airpower R7 meets NFPA 1999-2008 for emergency medical operations.
The 4-inch Airpower R7 is constructed with a combination of hydrophobic, breathable leather and nylon fabric for increased breathability.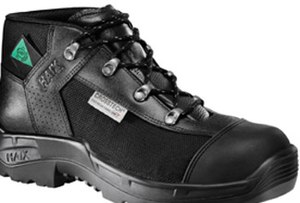 The Airpower R7 provides superior protection against blood borne pathogens, chemicals, and bacteria with its highly abrasion-resistant and waterproof Crosstech inner liner.
The built-in Arch Support System ensures superior foot support and shock absorption with an improved heel and arch design that cradles the foot securely and allows for increased comfort and range of motion for long days on duty.
The newly developed lightweight, impact-absorbing sole, is heat resistant, extremely slip resistant, oil and gasoline resistant as well as non-marking. The perfect compliment for use in hotter climates as well as EMS runs that involve hot grounds or brush fires. http://www.haix-bootstore.com.