Gamify your EMT class studying
Try these new ways of training your students to conquer EMT class
---
Article updated August 28, 2018
Training chiefs often tell me, "My personnel are way into computer games. In any downtime, they are playing games on their smartphones, tablets, laptops, or the Xbox in the dayroom. You need to make training more like a computer game."
Have you considered applying the concept of  "gamification" — turning an everyday activity into a game — to your EMT class studying or refresher training? Here are five ideas to gamify EMS education and training: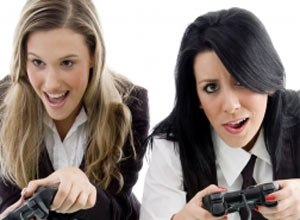 1. Use a case-based approach
But with an 86-year-old princess that had a snycopal episode. Level 1 for the case is the anatomy and physiology relevant to her complaint, which also includes review and testing of relevant medical terminology.
Level 2 is assessment of the patient. Your patient assessment skills are like the up, forward, back, jump, and crouch moves for your character. Perform skills correctly to advance. Can you apply any advanced moves during assessment?
Level 3 is applying the proper treatments for the problem based on your protocols.
Level 4 is the same problem but with a twist — an unexpected villain or complication like diabetes, drug use or epilepsy.
2. Draw maps for common medical problems
At the center of the map is the problem name. Draw paths out from the problem for causes, anatomy and physiology, signs and symptoms, and treatments. Add links to online articles and videos about the problem. Draw connections to paths that radiate from other problems. Remember, when drawing maps, much like when assessing a patient, to avoid dead end paths. Concept mapping was discussed on episode 150 of the EMSEduCast podcast.
3. Create metrics with rewards for your reading and practice quizzes
Set a goal to read one of these books every paramedic should own without interruption for 10 minutes. Reward yourself with a quick peek at EMS1 on Facebook. Gradually lengthen the time you read without interruption with an eventual goal of 30 minutes.
Come up with rewards for your fifth medical patient assessment, 25th splint application in the lab, and 50th blood pressure check of classmates, friends, and family.
4. Declare victory when a chapter is complete
If you completed all the assignments and passed the chapter test declare victory, high five your classmates, and dust yourself off before starting the next chapter.
5. Power up for effective game play
Earn bonus hours of studying by taking short breaks for healthy snacks like fresh fruit and vegetables. Start each study session with maximum life force by getting regular and plentiful sleep. Combine studying with at least 30 minutes of exercise every day.
For your workouts load your smartphone or iPod with podcasts like Inside EMS from EMS1.
I haven't done much gaming since the days of guiding Pitfall Harry through the jungle on my Atari 2600 and now mostly watch my son play Fortnite and Star Wars Battleront. Share your better ideas to gamify your EMS education in the comments.
Finally, there are no hacks, secret key combinations, or hidden doors in EMT class. The only way you get to the finish is to understand the course requirements, do the work and know what you are really getting into!

Request product info from top EMT Books companies
Thank You!