Safe Life Defense gives you the chance to win their new tactical vest at SHOT Show 2018
---
Safe Life Defense is at SHOT SHOW 2018! Be the FIRST IN THE WORLD to win the New Tactical Vest!
It has been a busy and exciting few years for new body armor company Safe Life Defense. It is no surprise that Safe Life Defense will be at Shot Show 2018, despite how hard it is for a newer company to secure a booth. After receiving an Innovative Product Award at EMS WORLD, Safe Life Defense is planning on being very busy at SHOT SHOW 2018. President Nick Groat will be there in person, and he is ready to meet you:
"I am extremely proud to have Safe Life Defense as part of Shot Show 2018. I will do my best to be around our booth as much as possible to meet everyone and answer questions. Really, my favorite part of what I do is making a product and company that is all about the customer. Being at Shot Show isn't just about promoting our Multi-Threat body armor, it's about connecting with people."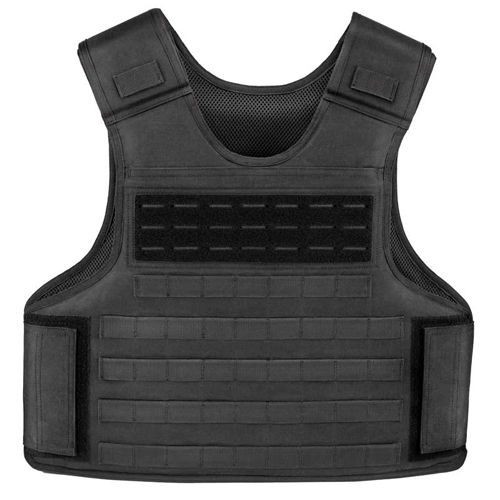 Besides meeting Nick Groat, there are two other compelling reasons to stop by the Safe Life Defense booth (#8206). First, Shot Show marks the first time people will have access to see and touch the brand new Safe Life Defense Tactical Carrier. Much anticipated, this new carrier has only been available for preorder a few weeks and is selling fast. The new tactical vest features front and back laser cut molle, custom patches, a drag handle, and is compatible with existing Safe Life Defense ballistic panels.
The other reason to stop by Booth #8206 is that Safe Life Defense will be giving away free vests! (That's right! Go ahead and mark your map now, Safe Life Defense is in the Lower Law Enforcement section.) Nick Groat has pledged to give away 5 vests during the course of Shot Show 2018, and entering for a chance to win is remarkably easy. All you have to do is stop by Booth #8206, snap a picture, and post it on Instagram (#safelifedefense). Groat will choose a winner live daily, and on the final day of shot show he will give away the new tactical vest. The winner of the tactical vest will receive their vest sooner than everyone else – making them THE FIRST PERSON IN THE WORLD to have this new vest. (Bragging is allowed and encouraged.)
Without question, Safe Life Defense is the company to see at SHOT SHOW. However, if you are unlucky enough to miss the Safe Life Defense booth, you can always visit the Las Vegas showroom located just behind the strip. You can also email info@safelifedefense.com to set an appointment with Nick Groat for before, after, or during Shot Show. Don't miss out and plan out your time at show in advance! If you won't be at Shot Show this year, don't worry. You can always check out www.safelifedefense.com for more information on the new tactical carrier and for help with questions.
About Safe Life Defense
Safe Life Defense prides themselves on offering their armor at a very competitive price point. One of the keys to their success is their commitment to affordable quality. However, they proudly offer an additional discount to select professionals – the people who are the unsung heroes of our country. The Safe Life Defense Multi-Threat Vest was really designed with professionals in mind. As a company, they hope to keep supporting a cultural shift towards valuing these professions - EMTs, Police, Firefighters, and Security - by making body armor a standard part of their jobs. Every account they gain helps support this shift towards a new standard in protection and respect for professionals – making Safe Life Defense a trusted brand who truly cares about the people they protect.

Request more info from Safe Life Defense
Thank You!