Patient data at risk after billing firm data breach
The attack may include Rockland, Maine, patient data such as names, birth dates, assessments, medications, insurance information and social security numbers
---
By Leila Merrill
ROCKLAND, Maine — Confidential Rockland EMS patient data may have been affected in a breach of computer servers belonging to a billing company that serves the city, the Courier-Gazette reported.  
Comstar, an ambulance billing service, discovered the suspicious activity and immediately started investigating, the city announced Monday.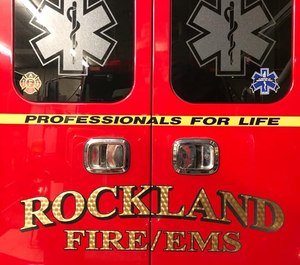 The investigation determined that the cyberattack affected Rockland EMS files possibly including patient data such as names, birth dates, medical assessments and medication administrations, health insurance information and social security numbers.
Rockland Fire Chief Christopher Whytock said the company initially notified the city in April about the March 26 incident. At first, Comstar did not believe patient information had been accessed, but it hired a firm to investigate.
Comstar is offering an assistance hotline through which people can access credit monitoring and identity theft restoration services at no cost. The Comstar assistance line is 877-587-4280.
---
On-Demand Webinar: The growing threat of ransomware attacks on public safety agencies
Preventing ransomware attacks is possible; our expert panelists offer several best practices your agency can follow to help reduce risk and mitigate potential issues

Request product info from top EMS Billing and Administration companies
Thank You!