Choose your ambulance, Ind. county officials say
In a letter to Delaware County 911 Dispatch, the county commissioner said callers have the right to decide which ambulance service responds
---
by EMS1 Staff
MUNCIE, Ind. — Residents of an Indiana county can now choose which ambulance service will respond to their emergency calls.
The Delaware County Commissioners sent out a notice Monday to 911 dispatchers saying callers have a "right to choose their own healthcare" and request their preferred ambulance service, the Muncie Star Press reported.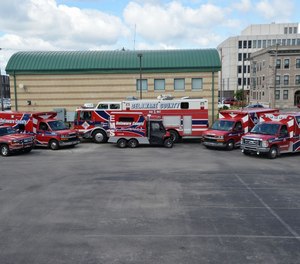 If a caller does not specify a service, dispatchers should send the nearest one available at the time, the letter stated.
In the county seat of Muncie, two services have operated since the city's fire department began using its own ambulances on Sept. 30.
Delaware County Commissioner James King said community members have been requesting the option to choose since the change.
"They want to be able to request their service, and honestly it's the citizen's right to choose," he said.
County dispatchers confirmed Wednesday they have been following the commissioners' instructions, but no requests for a specific service have come in so far, according to 911 Dispatch Director Paul Singleton.

Request product info from top Ambulances companies
Thank You!