New director named for NHTSA's Office of Emergency Medical Services
Emergency physician Dr. Jon Krohmer has over 30 years' experience in EMS
---
WASHINGTON — The National Highway Traffic Safety Administration has announced the appointment of emergency physician Dr. Jon Krohmer as the Director of the Office of Emergency Medical Services (OEMS).
Chosen from a field of more than 30 candidates, Krohmer has been actively involved in EMS for over 30 years, first in his home state of Michigan, and then at the national level as an active member of the American College of Emergency Physicians (ACEP) and president of the National Association of EMS Physicians (NAEMSP).
Krohmer's federal service began in 2006 when he started working for the Department of Homeland Security. He went on to become the Director of the Health Services Corps for Immigration and Customs Enforcement (ICE) at DHS, and has provided medical expertise to the U.S. Coast Guard for the past year.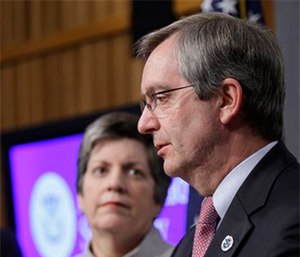 Krohmer will start at the NHTSA on September 6.