MedixSafe
---
MedixSafe
1619 Bartlett Rd.
Memphis, TN 38134
Phone: (901) 366-4505
Fax: 901-367-2831
MedixSafe manufactures high security electronically controlled narcotics cabinets. MedixSafe's implementation of today's latest access control technology puts us way ahead of any competitor. We offer dual credential, biometric and TCP/IP based narcotics safes. Our TCP/IP equipped MedixSafe units allow you to add, delete and modify users and download event history from an administrator's desk. We have over 30 years in the security arena. Our unparalleled service, competitive prices, and overall value are why our loyal customers won't go anywhere else. We look forward to serving you!
Featured Products
Reliably Monitor Access to Narcotics 24/7
Easy-to-Use
Budget Friendly and Cost Effective
Ultimate Accountability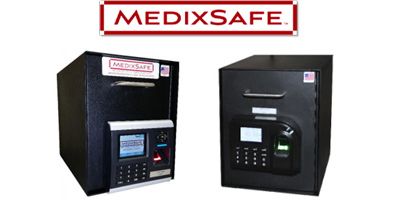 Be the first to hear about products, announcements, and special deals & promotions from MedixSafe
Thank You!