Portland paramedic receives innovation award for CISM program
Bill Lang developed comprehensive program to be successful and sustainable through use of peer counselors
---
PORTLAND, Ore. — Bill Lang, a paramedic for American Medical Response (AMR) in Portland, was named one of the Top 10 Innovators in the EMS industry. He was recognized for developing a comprehensive critical incident stress management (CISM) program for EMS providers in Oregon and southwest Washington.
"Looking after people and making sure they have the resources and the internal skill set to do what they need to do in critical incidents has always been on my mind," said Lang.
The program, developed by Lang, includes the key elements necessary for success and sustainability. Important to the program was finding a mental health professional with an EMS background that was willing to spend many hours riding with crews to understand fully the work, and to build trust.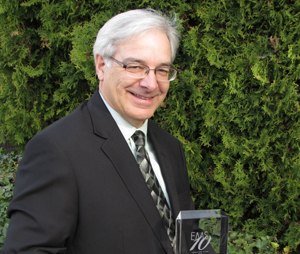 In addition, Lang recruited and trained colleagues to be Peer Counselors. Equally important is a direct connection to the employee assistance program (EAP) and post-EAP counseling through employer-provided healthcare benefits to ensure people have on-going and easy access to counseling after the CISM defusing and debriefing aspects.
"Lang personally developed some of the classic symptoms of critical incident stress," said Randy Lauer, AMR General Manger for Oregon.
"From his experience he knows how important it is to manage critical incident stress. He took is passion for helping people and channeled it into a way to support his colleagues."