Idaho battalion chief named 'Community Champion'
Paramedic Andrea Cobler has worked in EMS for 26 years
---
BOISE, Idaho — Ada County Paramedics Battalion Chief Andrea Cobler has been named "Community Champion" in a contest presented by KTVB and Idaho Central Credit Union for her hard work and commitment to the community she serves.
Cobler, who has worked for Ada County Paramedics since 1994 and in the EMS field since 1989 said she's humbled and grateful to be recognized as a community champion.
"I became a paramedic as a way to give back to my community," Cobler said. "To be recognized means that I have been providing that service to our community."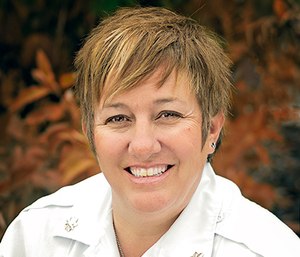 A representative from KTVB said Community Champion nominations opened in early October and entrants in each category with the most votes were named the winner at the end of the month.
"I have always held the belief that empathy, compassion and serving others is of the highest importance in life," Cobler said. "It gives me a great feeling of satisfaction and accomplishment knowing that people trust me and believe in what I'm doing."