Ga. paramedic wins valor award for helping suicidal man while off-duty
Chatham Emergency Services Paramedic Mindy Cauley is the first woman to receive the Medal of Valor from the Two Hundred Club of the Coastal Empire
---
By Laura French
CHATHAM COUNTY, Ga. — A Georgia paramedic who helped save a suicidal man's life while off-duty in September has been awarded for her actions by a first responder charity group.
Chatham Emergency Services Paramedic Mindy Cauley had just completed an extra shift late at night on Sept. 10, 2020, when she saw a man walking on a bridge while driving home. After she saw the man climb onto a ledge, Cauley stopped her vehicle, called 911 and began to talk to the man.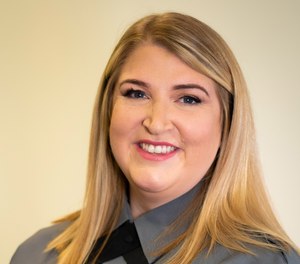 At one point, the man leaned forward over the edge of the bridge, and Cauley grabbed his arm to stop him from falling, WTOC reported. Cauley continued to speak with the man until on-duty first responders arrived and transported him to the hospital. 
Chatham Emergency Services announced on Thursday that Cauley has been selected to receive the 15th Annual Medal of Valor from the Two Hundred Club of the Coastal Empire, according to Connect Savannah. Cauley is the first woman to receive the award. The medal will be officially presented at a ceremony on April 15. 
Chatham Emergency Services CEO Chuck Kearns nominated Cauley for the honor, saying that she went above and beyond the call of duty by risking her own life to save the man. Kearns noted that Cauley was by herself at the scene with no other personnel or emergency vehicles, and was in danger of serious injury or death as a pedestrian on a highway bridge with high-speed traffic nearby. 
During her conversation with the man, Cauley says he told her he needed a sign from God that he should continue living. Cauley replied that she was the sign from God, because if she hadn't gotten off late from an overtime shift, she wouldn't have met him on the bridge.