Police: Former ambulance service employee showed up to office with AR-15 after being fired
The man was arrested for allegedly threatening former colleagues the day after he was fired from LifeLine Ambulance in New Hampshire
---
Josie Albertson-Grove
The New Hampshire Union Leader, Manchester
MERRIMACK, N.H. — A man was arrested after police say he threatened his former colleagues — and showed up the next day with a loaded AR-15.
Sgt. Brandon Gagnon of the Merrimack police said Corey Godinez, 29, of Derry, lost his job at LifeLine Ambulance in Merrimack on Thursday.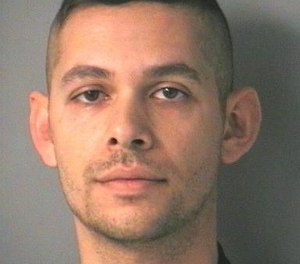 As he left, police said Godinez threatened violence.
Godinez told a co-worker "he had enough firepower to take people out, and that he did not care how many people had to get hurt," police wrote in a news release.
On Friday, Merrimack police went to the LifeLine Ambulance office, on a cul-de-sac just off Route 3 in Merrimack. Officers were interviewing other workers there when Godinez drove by.
Merrimack police pulled Godinez over and took him into custody.
Officers got a warrant to search Godinez's car. Police say they found a loaded handgun, an AR-15 rifle with several loaded magazines and extra ammunition.
Godinez was charged with attempted first-degree assault, attempted second-degree assault, criminal threatening, harassment and loitering.
He is being held on preventative detention for appearance Feb. 18 in Hillsborough Superior Court in Nashua.
———
©2020 The New Hampshire Union Leader (Manchester, N.H.)
McClatchy-Tribune News Service